The Raman system developed by us is a desk-top device with uncompromising performance, available at an affordable price. Next to exceptional quality of the acquired data, ease of use is a development focus. Thus, the device is well suited also for use in lab courses, or by users new to the field of Raman spectroscopy.
Specification and Features
Laser: Single-Mode Nd:YAG-Laser with 50 mW nominally, at 532 +/- 1 nm
Spectrometer: Grating spectrometer with 1,200 lines per mm, grating diameter 5 cm
Detector camera: high-resolution, low-noise monochrome CCD camera, cooled to up to 30 K below ambient temperature
Color camera for visual imaging, can be automatically moved into the beam path
Selectable magnification for the imaging feature, for coarse and fine selection of the measurement spot
Laser power automatically adjustable by selecting different neutral density filters
Built-in Argon calibration lamp, for semi-automatic calibration of the system
Operating software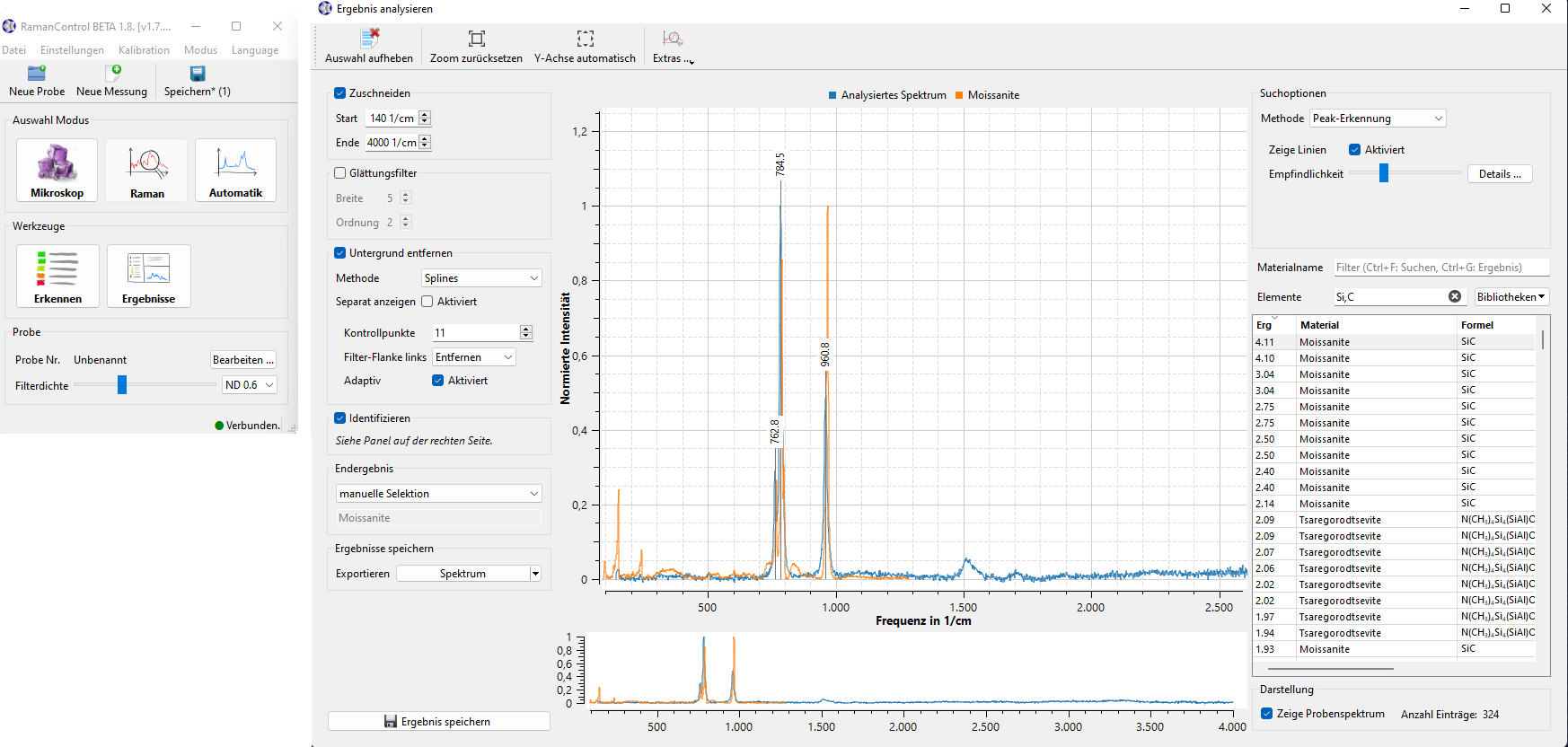 The operating software, specifically designed for this system, allows comfortable and easy operation, as well as detailled organization of the acquired data.
The software contains, among other things, the Analysis module as detailed under Analysis Software. Other noteworthy functionality includes:
Live analysis: for sufficiently good signal quality, the name of the material currently in the focal point is shown in real-time
Automatic calibration of the system using the built-in Argon reference light source
Export of the acquired data (esp. raw data, processed data, sample image, analysis result and user-defined metadata like sample number, owner, date, location)
Automatic creation of a short summary of the analysis in PDF format (sample)
Searching and viewing of previously recorded data
Imaging function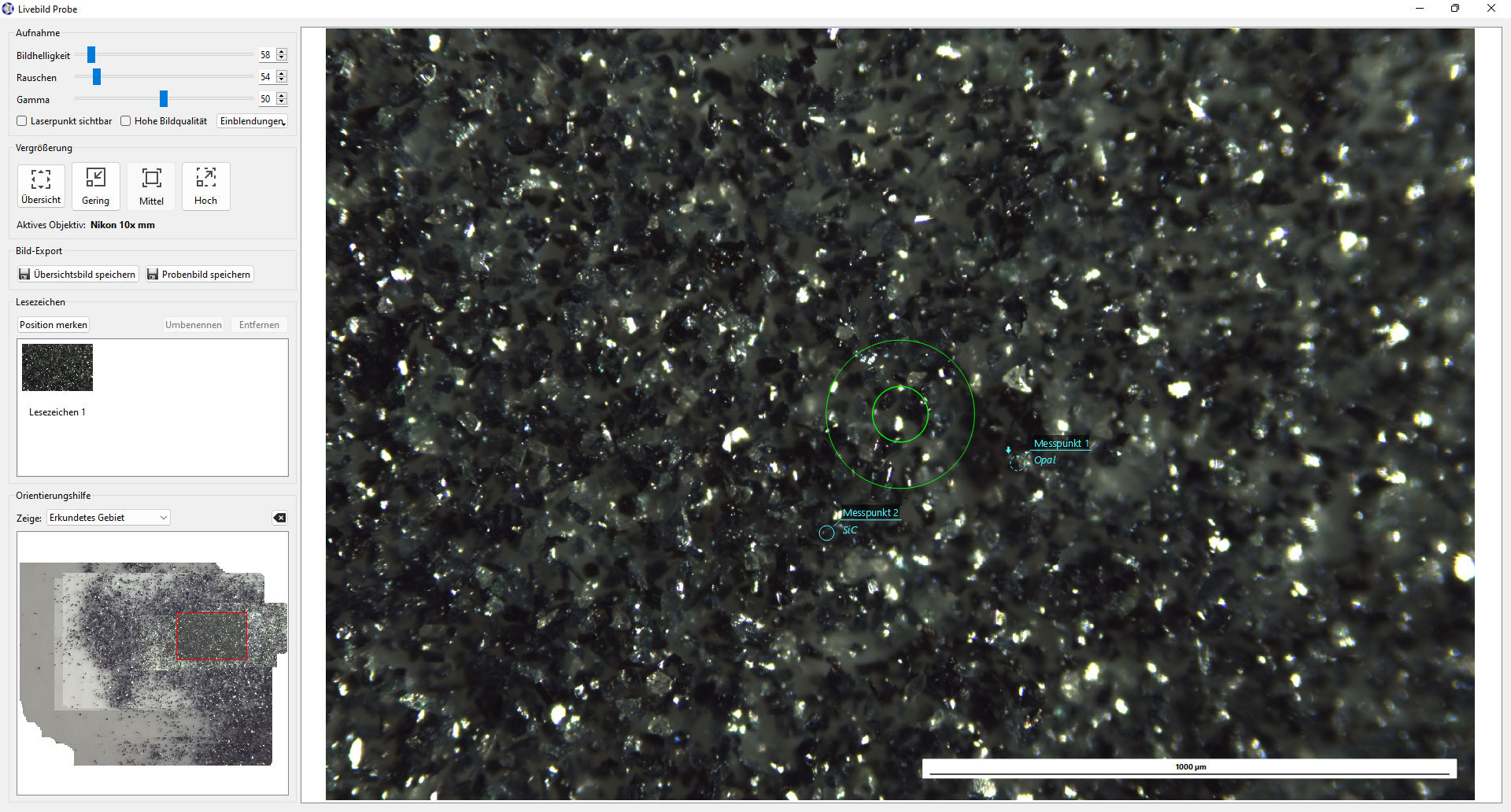 Using a motorized beam splitter, the system enables the user to acquire and store a high-resolution color image of the analyzed spot in addition to the Raman spectrum.
This is very useful for choosing the right spot to perform a measurement, and helps archiving the acquired data as well.
Scope of Delivery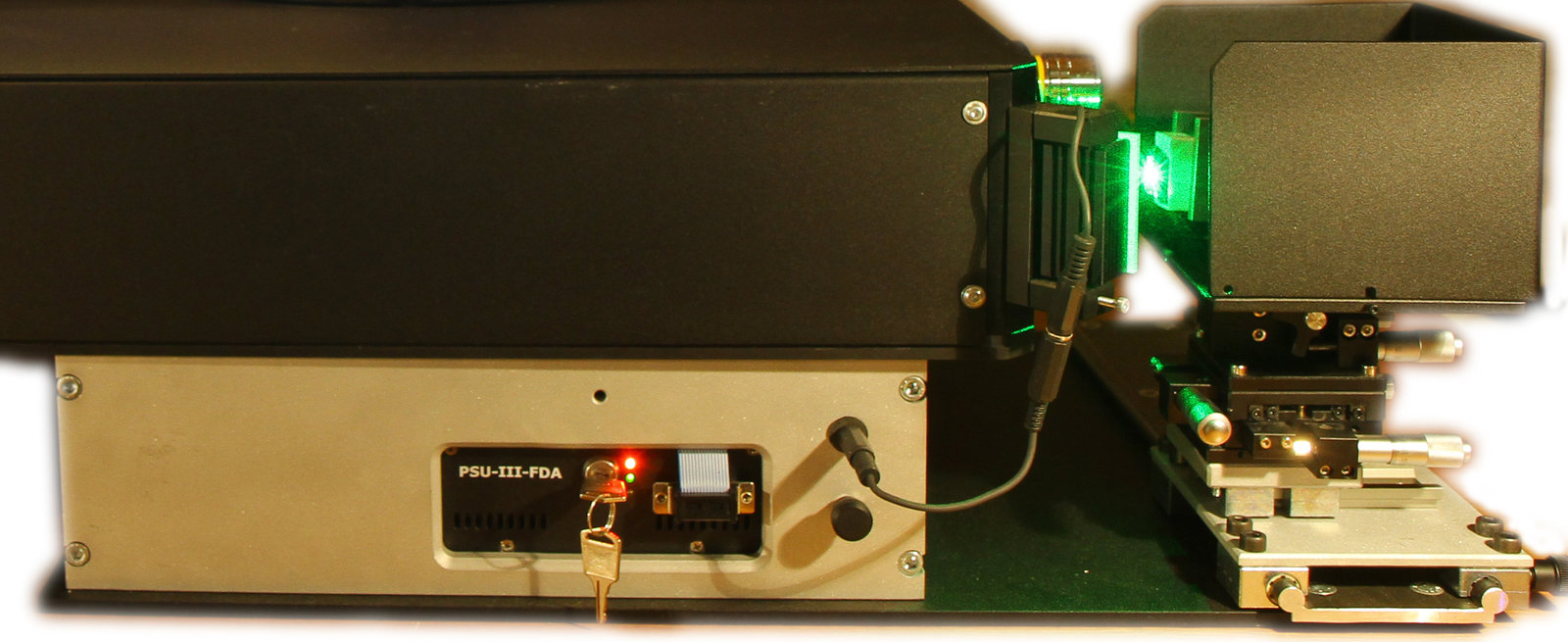 The scope of delivery includes all soft- and hardware required to immediately start using the system.
Raman system including laser, Raman module and detector
Adjustable sample mount with laser protection cover
Powerful computer with pre-configured software
User manual
Price includes delivery, on-site installation, and on-site personal training (one day)
Price and Ordering
Depending on the configuration of the system, the total price can vary, so please don't hesitate to contact us.
Mechanical Data
Dimensions: 110 cm × 38 cm × 22 cm
Weight: approx. 40 kg (both modules together)
Downloads
Further information is provided in the data sheet and user manual for the device, which you can get on the Downloads page.